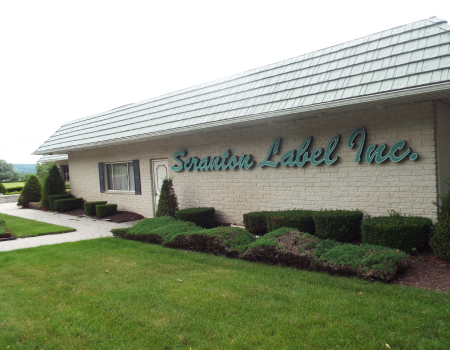 A History of Growth
Scranton Label, Inc. is located in Clarks Summit, PA – a beautiful country setting just outside of Scranton, Pa. President, Edmund J. Carr, started Scranton Label, Inc. in 1969 in the basement of his home with one press and a few dozen customers.
In 1973, the company moved from the basement into a newly built building. There was one 4-color Webtron press, one 3-color Allied press, and the original 1-color International press, one rewinder, and six employees. In 1985, Hanover Label & Packaging, Inc. became the pharmacy division of Scranton Label, Inc. Our Hanover division produces high quality prescription labels for pharmacies, hospitals and nursing homes.
Over three decades (1978, 1988 & 1998), the building was expanded to 60,000 square feet incorporating even more presses, rewinders, and employees, as well as a warehouse for storage. While no further additions have been added to the building, we have updated our presses with a digital press, automatic rewinders, phones, computers, warehouse facilities, and offices to meet the ever-growing demands of our time.
In June 2019 we celebrated 50 years in business! We want to thank all our customers for making it successful. We are looking forward to the future and all the changes that it may bring!
Printing Capabilities
Our Printing Options
Other Services
Stock, Equipment, Ribbons, and More
Contact Us
Contact us to get started
Location:
1949 Newton Ransom Blvd, Clarks Summit, PA 18411
Email:
sales@scrantonlabel.com
Hours:
Monday-Friday, 8am-4:30pm