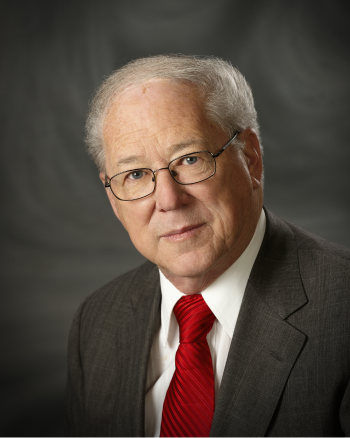 Ed Carr
President/Owner
Ed started Scranton Label, Inc. on June 30, 1969 in the basement of his house with one press. After 50 years in business, many advancements and expansions the plant now is 60,000 square feet and 25 employees.
As President/Owner, Ed oversees every aspect of the business from buying paper, press operations, quality control all the way to products leaving the facility. Ed prides himself on a clean and orderly work area and ensures the plant is always clean and clutter free.
Although Scranton Label, Inc. is Ed's main business, he also has his hand in real estate. Ed owns and rents over 60 apartments and houses. He also collects cars and has over 20 cars from old to new in his collection. If all that does not keep him busy enough, he also like to spend time with is grand-children and great- grandchildren.
In 2019 Ed oversaw the renovation of one of Scranton Label, Inc. storage facilities, using the building as storage but restoring the outside to a duplicate the gas station that sat there back in 1969, right down to the gas pumps, car and gas attendant. You can view photos of the restoration project in our Photo Gallery.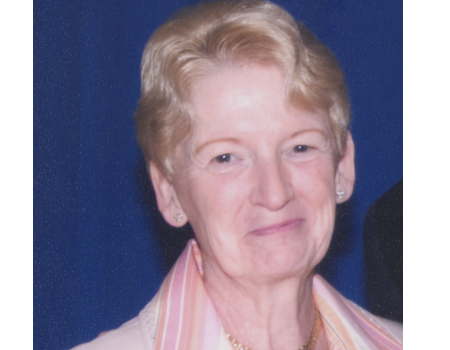 Darlene Carr
Treasurer/Secretary
Darlene was right by Ed's side when he started this company back on June 30, 1969, while raising three children, managing a growing household and growing business.
Over the years, Darlene has helped move the company forward by managing the financial affairs of the company, including such basic tasks as selecting a bank, reconciling bank statements, and managing cash flow.
Darlene feels that the main objective in her life, right now, is to spoil her grand-children and great- grandchildren --- which she does every chance she gets!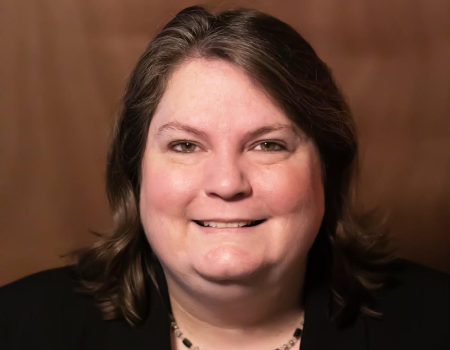 Debbie Cron
General Manager
Debbie started her career at Scranton Label, Inc. on October 17,1994. She came to us with a degree in Marketing and Management along with work experience in Customer Service and Business.
Debbie was promoted to General Manager on November 2nd, 2020. She provides leadership and strategic planning to all departments, oversees day-to-day operations, ensures employees work productively and develop professionally along with setting goals for company growth. Debbie is a key to the labeling software used to write up and track all orders within the plant. She is very instrumental in Customer Service and still handles a large number of accounts.
Born and raised in Scranton, PA, a true dog lover along with being an avid hockey and baseball fan. Debbie spends a lot of her off time attending Wilkes-Barre/Scranton Penguins Hockey and RailRider Baseball games. Debbie is also a Certified Dog Trainer and a Notary Public.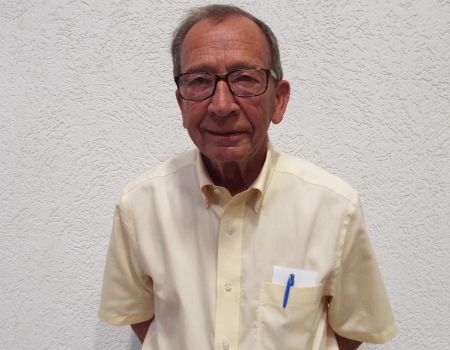 Art Frounfelker
VP Manufacturing
Art started January 1984 in the Credit Department. Later moving into Sales Department for Scranton Label, Inc. and Industrial Tape Printers, Wernersville, PA. He later moved into Customer Service and Scheduling.
Art was promoted to VP Manufacturing where he oversees quality control, shipping/receiving, accounts payable and accounts receivable.
Art enjoys walking with his wife on Sunday's and is always looking forward to new adventures.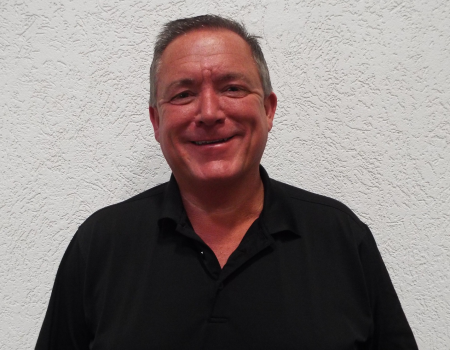 Kevin Carr
Plant Manager
Although Kevin was born into this business he worked hard to get where he is today. He started working at Scranton Label, Inc. on June 1986 cutting grass and doing basic maintenance around the plant. He then moved into the role of Press Operator and then eventually Plant Manager.
As Plant Manager, Kevin is responsible for scheduling presses/rewinders, ordering supplies, maintaining presses, and quality control. Kevin was a big part of getting the new computer system up and running, making sure all the background figures were entered correctly and continually updates the system to keep pricing up-to-date. He also assists Customer Service in pricing orders.
Kevin is also the Township Supervisor of Newton so he does not have much spare time but when he can he likes to unwind by spending time on his tractor cutting grass. Kevin also enjoys taking care of his house and spending time with his 4 children.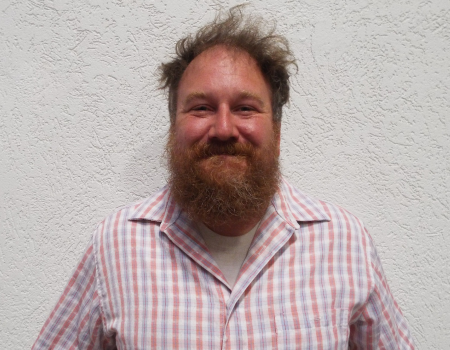 Jeffrey VanGorden
Art Director
Jeffrey started working at Scranton Label, Inc. on November 13, 2003 as a graphic designer. With a BA degree in Commercial Design from Kutztown University of PA, his work as a graphic designer was a perfect fit.
In 2019, Jeffery was promoted to Art Director where he still does a lot of graphic design work along with illustration, prepress, plate making and overall management of the Art Department.
Jeffrey is very creative and is always creating and designing new things. You should see what he can turn cardboard into.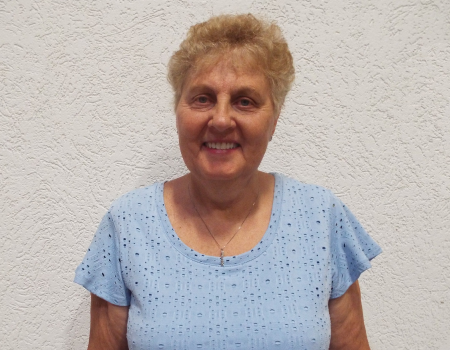 Jessica Kostiak
Office Manager/Accounts Receivable
Jessica has been with Scranton Label, Inc. since April 1983. As Office Manager, Jessica is responsible for keeping the office running smoothly and overseeing administrative support.
Jessica learned quickly how to use the new computer system to bill/invoice orders along with all accounts receivable functions. She is also in charge of human resources and all paperwork relating to employees, vendors and suppliers. She performs standard office operations such as answering phones, making copies, keeping files up-to-date and making bank deposits.
Jessica is our social butterfly; she loves meeting new people. Her trip of a life time was to Ireland back in 2018. Once an avid horseback rider, she now likes to garden, take care of her koi pond, walk, spend time with family, grandchildren and her very special dog, Brandi. Jessica also loves to go on vacation whether to the beach or on a cruise. She is a trustee in her church and also a member of the Jimmy Buffet Fan Club and proudly calls herself a "Parrot Head".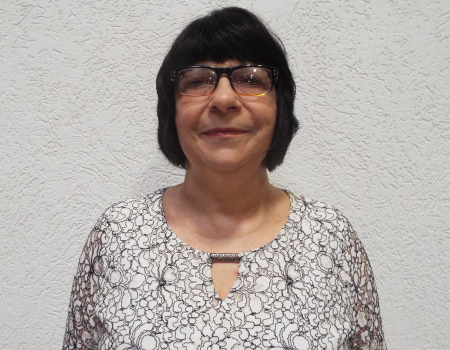 Catherine Stivala
Part-Time Office Assistant
Catherine started working at Scranton Label, Inc, December 2005 as a Part-Time Office Assistant. She assists Jessica in making the front office run smoothly and efficiently.
Catherine is responsible for accounts receivable, and answering phones. She also greets and welcomes visitors, notifies company personnel of visitor arrival. Helps visitors by answering their questions or referring them to the appropriate person.
Catherine enjoys gardening and nature, walking, couponing, bargain hunting and attending local baseball games. She enjoys spending time with her husband and two adult sons.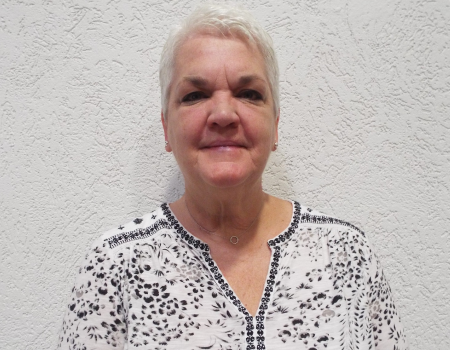 Thea Peterson
Part-Time Customer Service Representative
Thea joined Scranton Label, Inc. in June 2014 after spending many years volunteering her time working in youth ministry. At that time, she went on many mission trips, youth outings and camping retreats as an Advisor to 25+ youths.
Thea's years of youth work made her a perfect fit for Customer Service work. Thea handles all customer service activities such as placing orders, tracking orders and pricing orders for billing.
Born in Up-State New York, Thea has also lived in Arizona, Texas and Pittsburgh, PA before moving to Scranton, PA in 1991. She is a die-hard Pittsburgh Steelers Fan and in her free time she likes to work on her photography and writing skills. The highlight of her day is spending time with her granddaughter.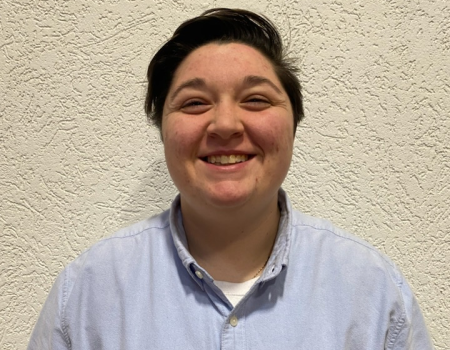 Kiersten Kemler
Customer Service Representative
Kiersten joined Scranton Label, Inc. in December 2020. She has extensive computer and customer service experience.
Kiersten helps customers with all their labeling needs, making sure their orders are placed and shipped in a timely manner. She answers any questions customers have regarding labels such as stock, colors, sizes, quantity, pricing, and delivery date.
Kiersten enjoys spending time with her dogs. She enjoys building computers and gaming. She is always up to seeing and visiting new places.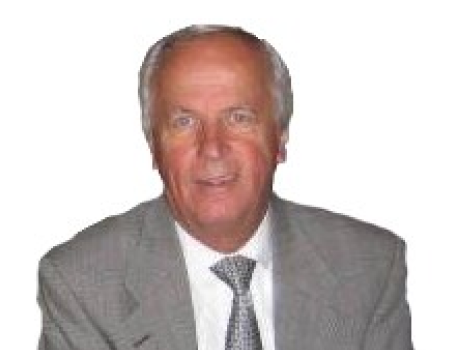 Tom Guzy
Sales/Director of Labeling Systems
Thomas started with Scranton Label, Inc, in May 1993 in sales and is responsible for integrating Scranton Label, Inc. as a distributor of Sato products.
As Director of Labeling Systems, Thomas is responsible for supplying customers with thermal printers, barcoding systems, label applicators, label dispensers, thermal transfer labels, thermal direct labels along with ribbons. Thomas is involved in daily sales of labels but primarily he is the contact for all thermal label, equipment and ribbon needs.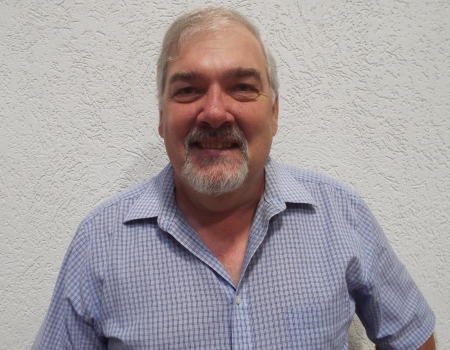 Tom Algar
Sales
Tom owned his own labeling company for many years and Scranton Label, Inc. was lucky to make him part of our sales team when he decided to sell his company.
With over 45 years of experience in the industry, Tom is responsible for generating new accounts along with maintaining existing accounts. Tom works closely with customers to find what they want, create solutions and ensure a smooth sales process. He is ready to help the customer in any way he can to make sure they get the label and service they deserve.
Tom enjoys riding his motorcycle, golfing and flying airplanes. Anything outside he is ready to try!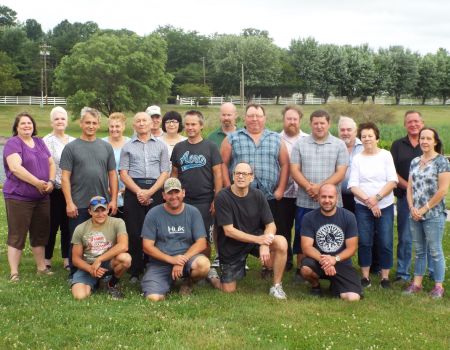 Our Employees
We are prepared to help with every part of the process from ordering to designing to printing. We have decades of experience and expertise to ensure the process runs smoothly from all sides, including the presses, rewinders, and even shipping department. We are committed to providing our customers with the highest quality of labels in a timely manner.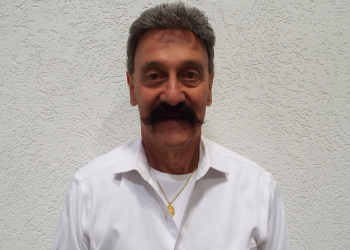 Jack DeLeo
Retired
After 43 years of service at Scranton Label, Inc., Jack retired on October 30th, 2020. A Vietnam Veteran, Jack came to Scranton Label, Inc. in March 1977. He spent some years in a paper converting plant before making the move to label manufacturing.
Jack was in charge of overseeing all management staff, advising press operators on adjustments needed to get the desired colors for labels, and assisting key customers in order placement. Over the years, Jack brought in and maintained a number of large accounts.
Contact Us
Contact us to get started
Location:
1949 Newton Ransom Blvd, Clarks Summit, PA 18411
Email:
sales@scrantonlabel.com
Hours:
Monday-Friday, 8am-4:30pm